Yesterday's workshop, "Using Puppets in Therapy", was fully booked. I surrendered my own place, and was here in the capacity of receptionist and administrator.
I came back from the post office to find a hushed silence, the occasional murmur drifting down the stairs. Then a door opened, a flurry of footsteps, and a collective gasp of delight as the puppets were revealed for the first time.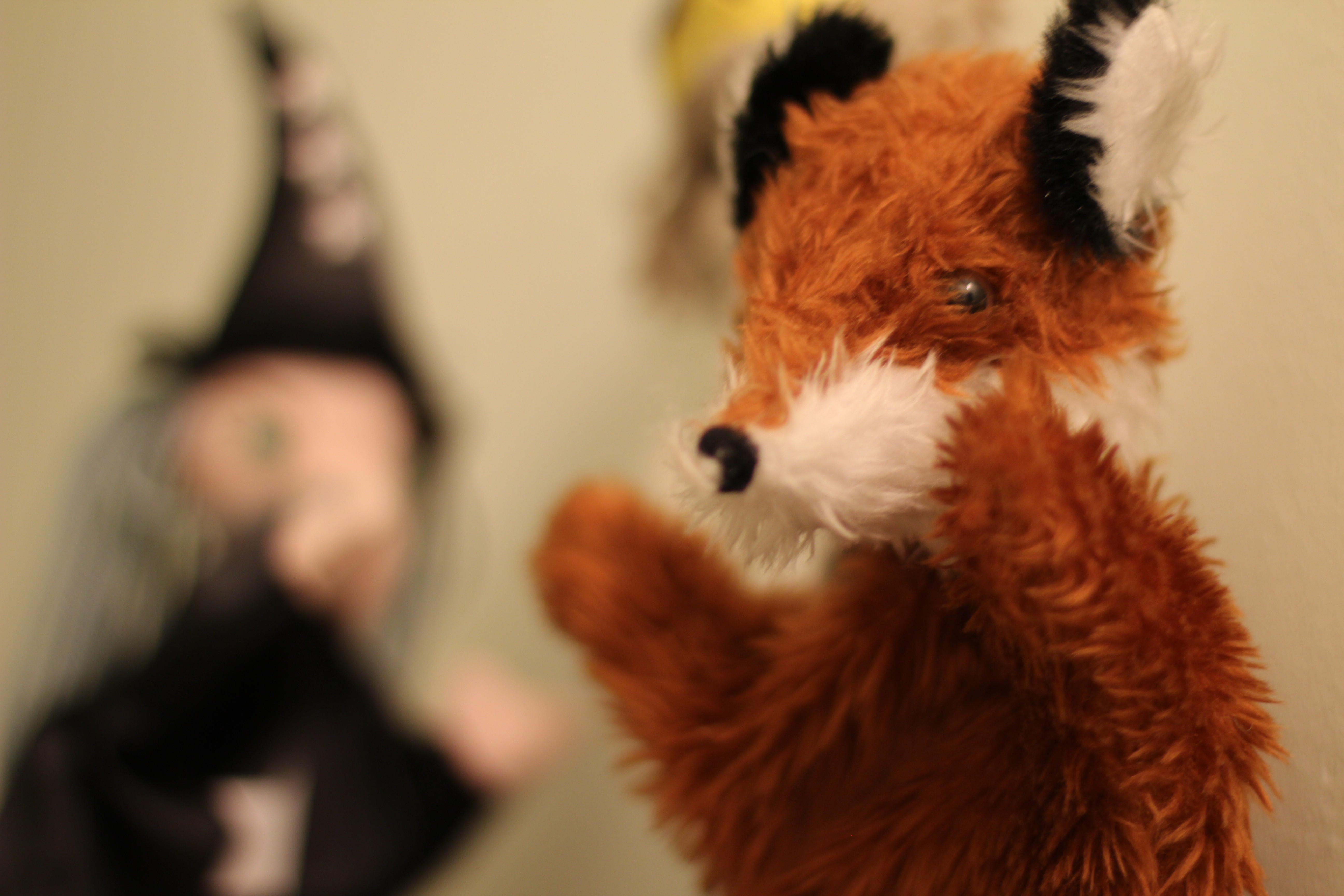 A few introductions, a bit of laughter (some nervous, some excited), and then diligent questioning as the participants engaged in the serious task of understanding the technicalities, literally getting to grips with the mechanisms of these powerful and complex creatures.
As I moved around the rooms, collecting cups and refilling water jugs, the conversation moved naturally to a discussion of the personalities of the puppets, speculations on their relationships and how they might feel about each other, as well as personal reflections on the memories they stirred in various people. The sound level rose and fell, some groups now taking on the voices of the puppets, speaking in character, addressing one another in ways which would not usually be accepted by therapists at a training event. The puppets are creating new permissions.
Other groups were intricately involved in the manufacturing of the puppets, already exploring which techniques are accessible to them, where they can draw on their own creativity and that of their clients.
There was a break for cake, and then everyone disappeared up the stairs again. At the end of the morning, excited chatter as people were leaving, and I overheard snippets of plans to buy or make more puppets, how to display them so that they are more accessible to clients, and hopes for a puppet-making workshop in the future.
I have reserved my place on the repeat workshop in March, and I am very excited about discovering this mystical, magical, evocative world for myself!
Places are still available on the workshop "Using Puppets in Therapy", on Tuesday 1st March. See here for more details.