All of our Associate Therapists hold a relevant professional qualification and are full members of their appropriate accrediting body.  We have clear Enhanced DBS (police and criminal record) checks, full indemnity insurance, and undergo ongoing training including regular clinical supervision.
Most of our therapists work at the Apple Tree Centre on a part-time basis. Please discuss availability with us if you are interested in working with a specific therapist.
Alex Johnson
Cherry Smith
Chrissy Lawrence
Fiona Hutchings
Fiona Wright
Jayne McConkey
Jenny Reid
Katie Lewis
Liz Thompson
Mat Pronger
Neetu Missra
Rachel Taylor
Rosie Dymond
Sarah Harvey
Shanell Jackson
Suzanne Davis
Suzy Henry
Fiona Hutchings – Person Centred Counsellor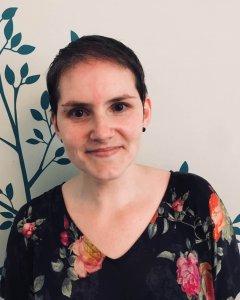 Fiona is a qualified person-centred therapist and she is committed to maintaining a safe and ethical practice, working alongside clients in an collaborative and creative way to help them explore their difficulties in a way that feels right for them.  Fiona completed her training working with students at the University of Sheffield Counselling Service and also has previous experience as a social care worker supporting vulnerable young adults in the community.
Fiona believes that building a safe and trusting relationship is the key to successful therapy and that it needs to be flexible to meet the needs of each individual.  Since qualifying she has also worked as a therapist within the voluntary sector alongside clients of all ages, backgrounds and seeking therapy for a large range of issues.   She has also continued to undertake training to explore using and making images, writing and mindfulness alongside talking in therapy.
Fiona has experience of working with a variety of issues including family and relationship breakdowns, bereavement, eating difficulties, depression, low mood, self esteem and self image difficulties, addictive or risk taking behaviours, self harming, difficulties attending school, academic anxiety and issues relating to disability.
Fiona is a fully accredited member of the BACP.  Fiona is registered to provide Therapy via AVIVA private health Insurance
(Age range: 11-25)
Sarah Harvey – Communication Skills Therapist
Sarah qualified as a Speech and Language Therapist in 2009. She helps people to understand more about how we communicate, and to build their communication skills, self-esteem and confidence.
Sarah specialises in supporting children and young people who struggle to communicate in a way that is socially appropriate, safe or effective. There is more information on this here in the 'Our Therapies' section of the website.
Sarah often works with young people who have had difficult life experiences and/or mental illness, and have missed the opportunity to develop social skills suitable for their age. She has extensive experience working with children and young people with social communication difficulties, mental illness, abuse histories, offending behaviours and learning disabilities, and specialises in autism.
Sarah offers support to parents to explore and make sense of how their child responds, experiences the world and behaves.  She can help Identify strategies that parents and other people around the child can use to help them to understand others, express themselves safely and effectively, process information, and interact with others.
Sarah works hard to understand what motivates the people she works with, and to help them feel ready to engage in therapy sessions.
She is registered with the Royal College of Speech and Language Therapists and the Health and Care Professionals Council.
(Age range: 3-25)
Katie Lewis – Dramatherapist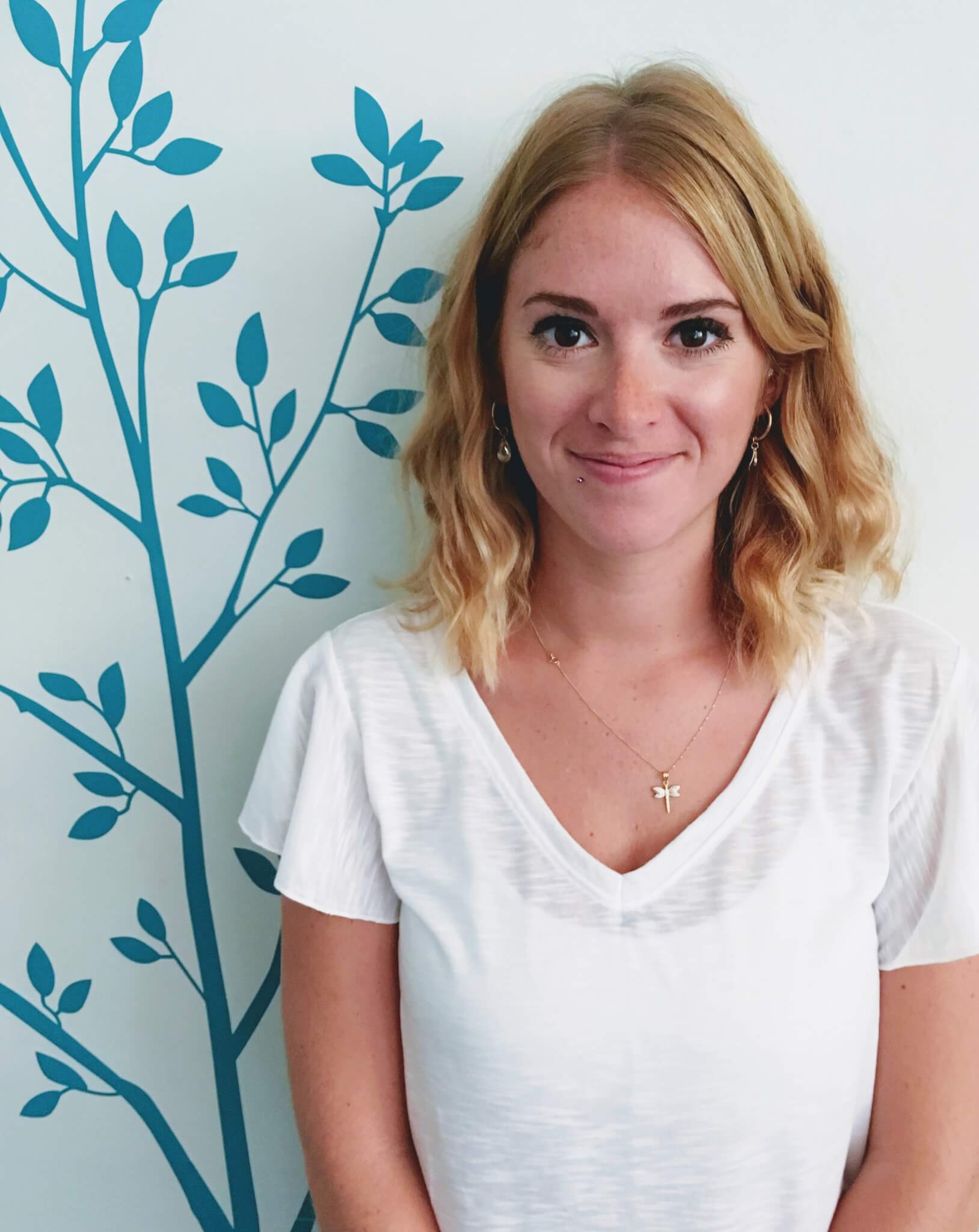 Katie qualified with her MA in Dramatherapy in 2014. Since qualifying she has focused on working with children who have experienced trauma and may be at risk of mental health problems. Katie has experience working with bereavement, behavioural difficulties, sexual abuse, domestic violence, anxiety and she has a particular interest in attachment difficulties and disorders. She has completed a course in Attachment in the Early Years via the Open University.
Katie uses a variety of techniques from the arts such as role-play, movement, game-playing, puppetry, improvisation, story making, art and much more to help children express their feelings and worries and reach a mutually agreed therapeutic outcome. She is also experienced in using standardised outcome measures. These can be very helpful for other professionals and for identifying risk factors in individuals as well as recognising improvements during the therapeutic intervention.
Katie is a registered Health & Care Professions Council (HCPC) member.
(Age range: 4-18)
Alex Johnson – Art Psychotherapist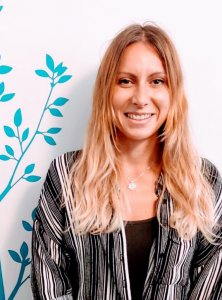 Alex is a recently qualified Art Psychotherapist. She uses a person-centred and primarily non-directive approach and sees the therapeutic relationship as one of collaboration. Using an empathetic approach, she puts emphasis on understanding each young person's unique set of circumstances. Alex believes that playfulness and experimentation with art materials in therapy can break down barriers, encourage communication, build self-esteem, support identity exploration, and help individuals move towards the acknowledgment and processing of difficult experiences and feelings.
Alex has over 9 years' experience of working in both specialist, alternative and mainstream educational settings. She has worked with looked after and adopted children, people with special educational needs, neurodiversity or mental health diagnoses, young people who are no longer in education and young people in the youth justice system. She has worked to develop collaborative, therapeutic and creative educational interventions and approaches that focus on raising self-esteem, fostering hope, and improving access to, and engagement in, education, training, and employment.
More recently Alex has facilitated Art Therapy groups within a specialist NHS setting to support young people and adults who are experiencing gender dysphoria or who are gender questioning.
Alex has also completed postgraduate study in Psychology achieving Chartered Membership with the British Psychological Society (BPS) in 2015. She holds full Health and Care Professions Council (HCPC) Registration and British Association of Art Therapists (BAAT) Membership.
(Age range: 11-25)
Rosie Dymond – Play Therapist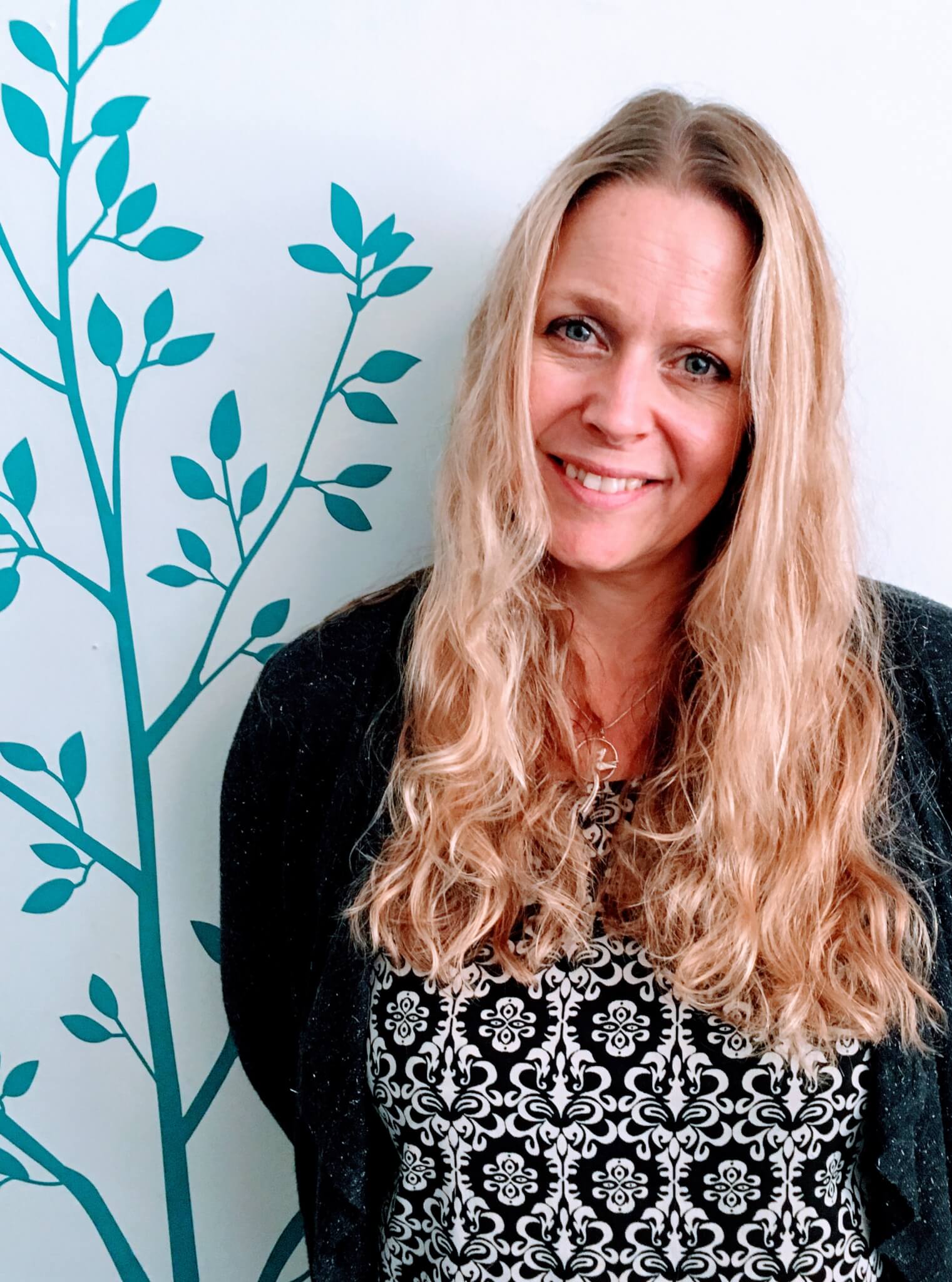 Rosie qualified as a BAPT Play Therapist in 2009.  She uses a variety of creative materials (including toys, games, art & craft materials, puppets and sand) to enable children to explore their difficult experiences, express their feelings and thoughts, process trauma, and make sense of and feel in control of their responses. Rosie uses sensitive, attuned therapeutic techniques to promote self esteem and confidence in the children she works with, with the aim of facilitating the development of self control and regulation of their behaviour and emotions. She has considerable experience of working with parents in the play therapy room, where this appropriate, to reduce children's anxiety and improve attachment.
Rosie has experience working with a wide range of issues including low self-esteem, anxiety, behavioural difficulties, anger, family illness and bereavement, neglect, trauma, domestic abuse, PTSD, attachment difficulties and self injury. Rosie began her therapeutic career in 2003 working providing Cognitive Behavioural Therapy to parents with substance misuse difficulties which had an impact on their parenting. She then moved into Solution Focused Family Therapy with families whose children were at risk of Local Authority care proceedings.  She is fully accredited by the British Association of Play Therapists (BAPT), registered with the Professional Standards Authority (PSA).
(Age range: 3-10)
Jenny Reid – Play Therapist & Young Person's Counsellor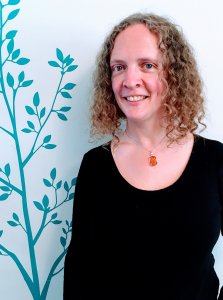 Jenny qualified as a BAPT Play Therapist in 2005. She uses creative and playful techniques to help children and young people to work through their worries and confusion in a concrete way, while enabling them to develop better self control and self esteem. Jenny works with children and young people aged from 4 to 25, adapting the Play Therapy approach to suit different age groups. She has worked with children affected by a wide range of issues, including trauma, loss and attachment, domestic abuse, sexual violence, family illness and bereavement, school refusal, self harm, selective mutism, PTSD, depression, anger and attachment difficulties, autism, and questions around gender and sexual identity.
Jenny also offers clinical supervision to counsellors and therapists working with children and young people, and professional training to groups and organisations. She is a fully accredited member of the British Association of Play Therapists (BAPT), registered with the Professional Standards Authority (PSA).
(Age range: 3-10)
Suzanne Davis – Family and Systemic Psychotherapist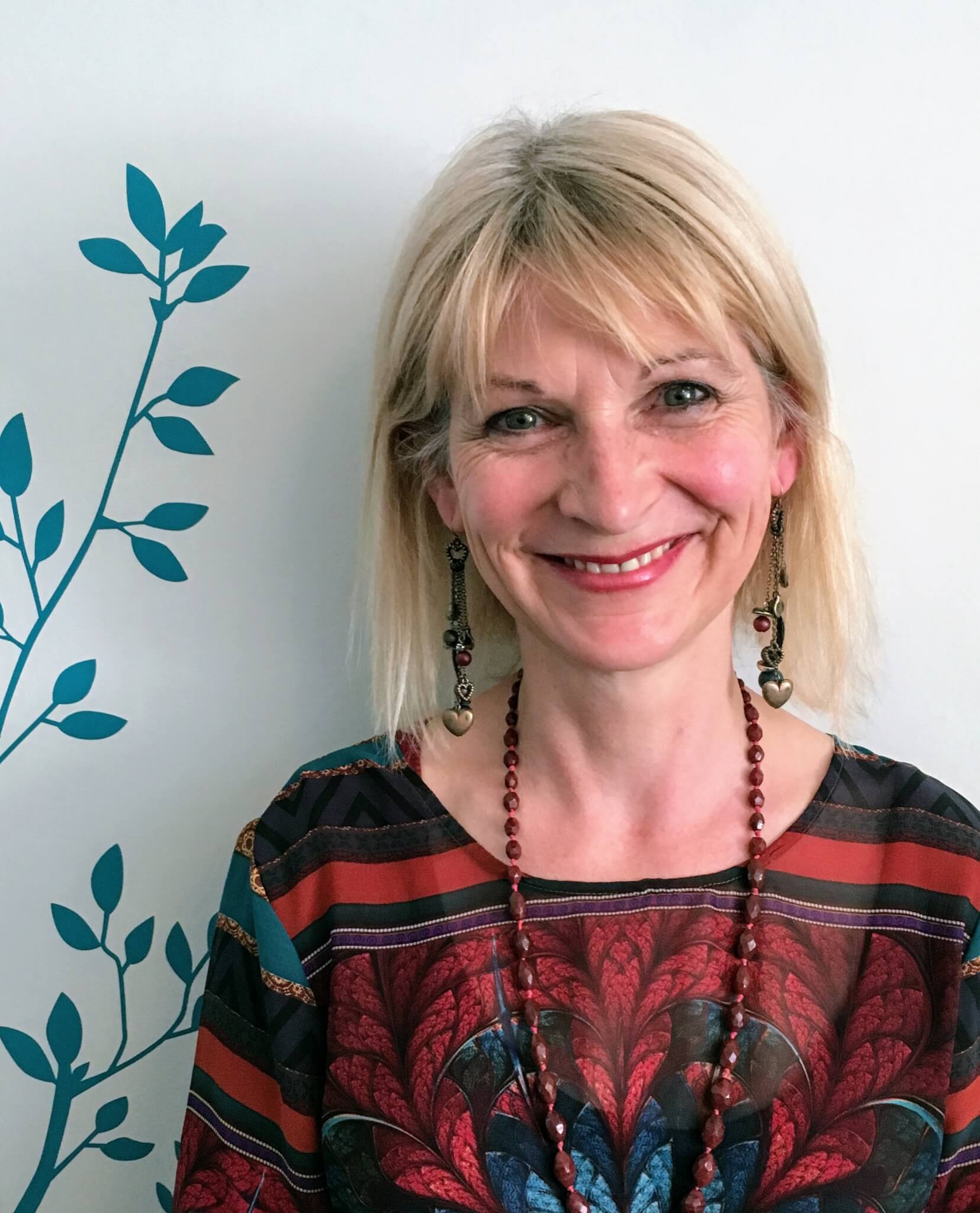 Suzanne aims to create an empathetic therapeutic environment which enables safe and constructive discussion. This can include working with individuals or with family members, talking together to develop shared understanding and exploring ways forward for whatever challenges they are facing.
As a Family and Systemic Psychotherapist, Suzanne can facilitate conversation around family and peer relationships and the impact of social contexts (such as school) upon problems that are presented. She also has extensive experience as an Extended Scope Principal Physiotherapy Practitioner working with children and young people experiencing long-term pain and chronic health conditions, and can support families to discuss and consider a wide range of strategies to develop resilience and coping skills.
Suzanne works flexibly to meet individual and family needs and to collaborate upon what aspects of therapy might be most helpful and supportive. Alongside an emphasis on promoting positive, creative and therapeutic discussion, examples of strategies include: considering posture, movement, activity levels and sensory input; relationship skills; sleep and relaxation; mood regulation; behaviour; time management; and pain-specific information.
Suzanne completed her MSc in Family and Systemic Psychotherapy in 2015, and is a member of the Association of Family Therapy (AFT) and the United Kingdom Council for Psychotherapy (UKCP). She is also a member of the Chartered Society of Physiotherapy (CSP), registered with the Health Professions Council (HPC).
(Age range: family groups, parents)
Fiona Wright – Art Psychotherapist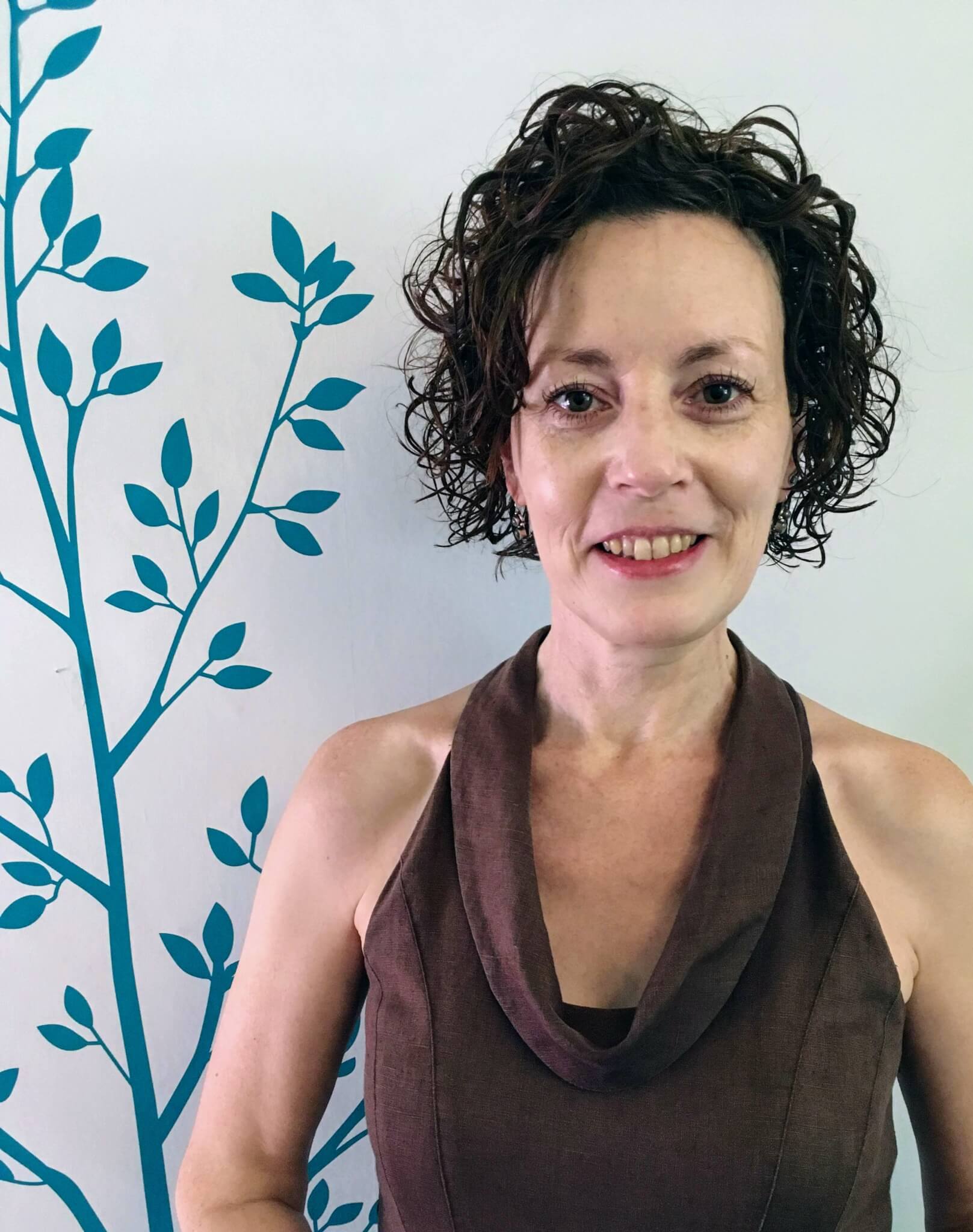 Fiona has experience of offering Art Therapy to work with a wide range of difficulties and diagnoses alongside adults and children from diverse backgrounds. She works in an adaptive and essentially non-directive way, through the use of art materials, and on the premise that the production of an art object, or play and experimentation with these materials, can offer a powerful non-verbal element to therapy which can feel safer and more accessible at times of difficulty. It can enable the expression and processing of upsetting feelings and experiences, and the development of confidence, autonomy, self-esteem, and ways of coping.
Fiona has worked with clients both in the community, and in secure settings including a perinatal mental health inpatient unit with mums and their babies, and a children's home with young offenders. During the course of this work she has supported people with behavioural and social struggles due to diagnoses such as Aspergers Syndrome and ADHD, and through difficulties and crises such as depression, anxiety, suicide attempts, and acute mental distress such as psychosis. This has involved working with harmful ways of coping such as drug and alcohol misuse, self-injury, and eating disorders, resulting from traumatic experiences such as family illness and bereavement, violence, sexual exploitation, loss and separation, and removal to foster care. This has also involved supporting clients in working through the consequences of their own offending behaviour. Fiona also has training and experience in working with people with Dissociative Disorders.
Fiona is HCPC registered.
(Age range: 4-25)
Liz Thompson – Child and Young Person's Psychotherapist
Liz qualified as an Integrative Child and Young Person's Psychotherapist in 2009 and as an Adult Counsellor in 2002. She uses a range of creative methods to help children and young people work through and make sense of the muddled thoughts and feelings they may be left holding after they have experienced difficulties or traumas in their lives.
Liz has worked within a range of settings with individuals and families. She has extensive experience of working with bereavement and loss, bullying, childhood sexual, physical and emotional abuse, dissociation and trauma processing, Post Traumatic Stress Disorder (PTSD), depression, self-harm & suicidal behaviour, substance misuse, self-esteem and attachment difficulties and learning difficulties.
Liz is accredited to level 3 through AVIGuk for Video Interaction Guidance which is recommended in the NICE guidelines for attachment difficulties. Liz is also trained in Lifespan Integration to level 3,  a trauma processing technique for young people and adults and Bilateral Stimulation for younger children.
Liz is fully accredited through the UK Council for Psychotherapy (UKCP).
(Age range: 8 – 25, families)  Liz is registered to provide Therapy via BUPA, AVIVA and AXA PPP private health Insurance.
Jayne McConkey – Art Psychotherapist & Young People's Counsellor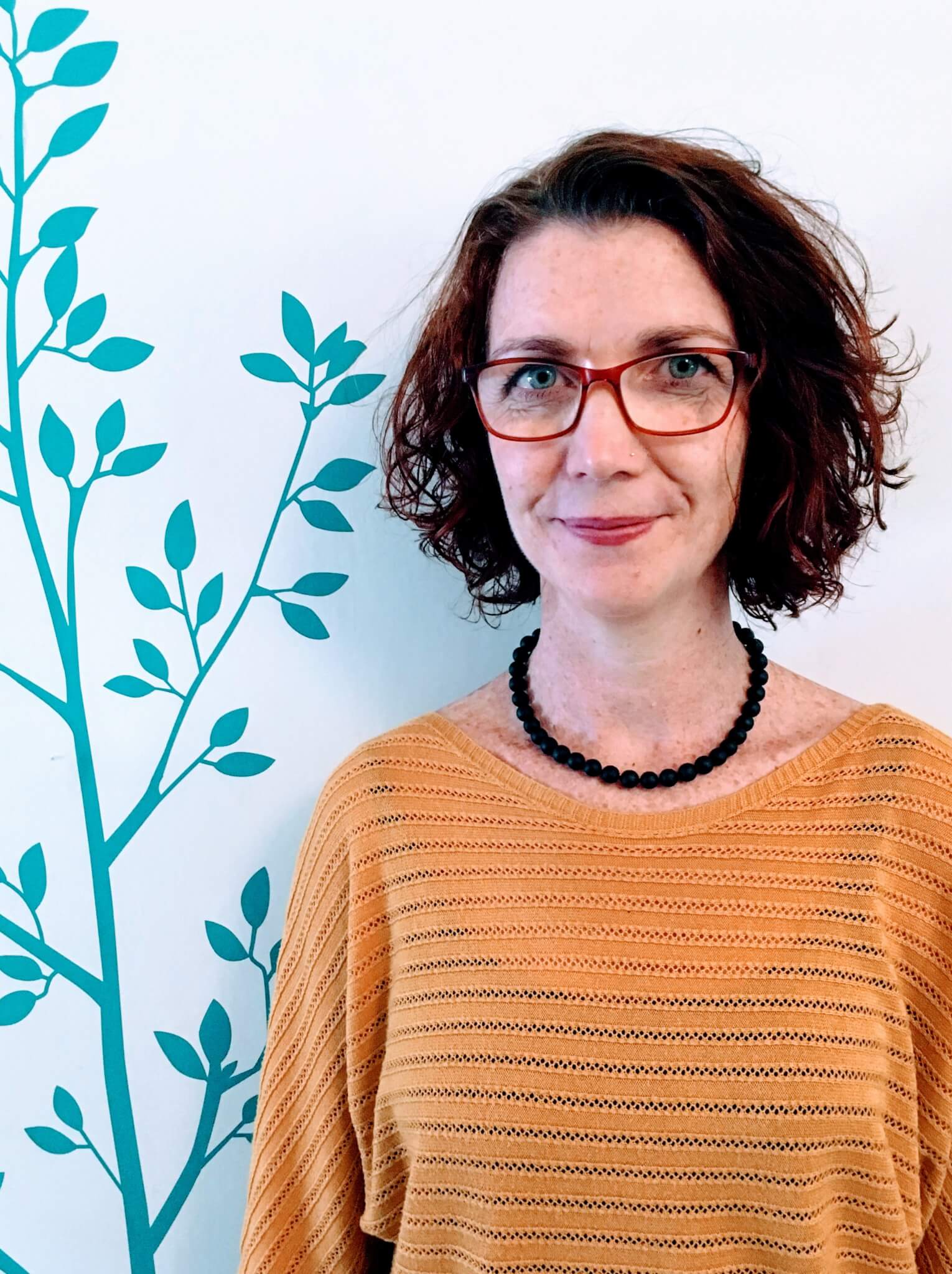 Jayne qualified as an Art Therapist in 2011, and is also trained in counselling children and young people. She has worked in a variety of different settings, both 1:1 and in groups. She has also worked with adults in community and forensic settings. Jayne's creative approach helps with the expression and communication of feelings and thoughts that can otherwise be difficult to explore. She works in a client centred way, which involves her clients developing the therapy in a way that best addresses their needs. She also incorporates attachment, trauma and mindfulness based approaches when appropriate.
Jayne aims to provide a safe space in which a trusting therapeutic relationship can develop. She believes a creative approach can help to build and support the client's self-esteem, mental health, emotional resilience and wellbeing. Jayne has experience of working with clients from a range of backgrounds, including refugees/asylum seekers, Looked After Children, and minority ethnic groups, as well as diverse socio-economic backgrounds. She has worked with children and young people who have been struggling with issues around anger, anxiety, low self-esteem, identity, self-harming behaviour and suicidal ideation. She has experience of working with clients with ASD and ADHD, mental health difficulties and who have experience of abuse, bullying, trauma, family difficulties, parental separation, bereavement and
being young carers.
Jayne is registered with the HCPC (Health and Care Professions Council) and is a full member of BAAT (British Association of Art Therapists). She is committed to ongoing training and professional development to best support her clients.
(Age range 7-25)
Chrissy Lawrence – Art Psychotherapist
Chrissy is an experienced Art Therapist / Psychotherapist, qualifying in 2007. Chrissy has extensive experience working with both children and young people from 5-25 years old within a variety of settings and from diverse backgrounds. She has experience working with groups and individuals, including sibling groups.
Issues worked with include, but are not limited to:- Self harm, depression, young carers, bereavement, identity – including racial/sexual identity, attachment and transition issues, as well as many others.
Chrissy is HPCP registered and a member of BAAT.
(Age range: 4-25)
Cherry Smith – Person-Centred Psychotherapist
Cherry is a person-centred psychotherapist who has a breadth of experience of working with young people. She has worked in mental health and well-being support for over 20 years including working in CAMHS with families and as a manager of a young people's counselling organisation.
As a person-centred psychotherapist, Cherry is committed to providing a safe and supportive space, offering a relationship which respects the client's uniqueness and a willingness to listen in a non-judgemental way. Trusting you have the answers within you, Cherry aims to work with you to help you understand yourself and the situation you are in, helping you to feel more empowered and find a way to move forward. Cherry is happy to offer the use of creative materials as a way of exploring how things are for you and when it is hard to put things into words. She also works with body awareness techniques such as grounding, which can really help you to feel calm and more in control when you are feeling stressed and anxious.
Cherry has extensive experience of working with neurodiversity such as ADHD and Autism. She is also experienced in working with loss and bereavement, anxiety and depression, identity issues including gender identity, relationship difficulties and family break-up, self-harm and suicidal thoughts and feelings.
She is a registered member of the British Association of Counsellors and Psychotherapists (BACP).
(Age range: 13-25 and parents)
Mat Pronger – Integrative Psychotherapist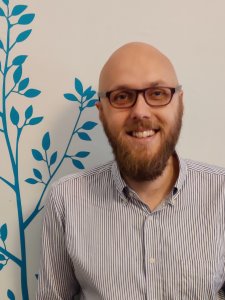 Mat is an integrative therapist; this means he has a wide range of approaches that can be adapted to suit the client's needs at the time they seek support. These can include games, creative approaches and cognitive behavioural (CBT) interventions, as well as more traditional talking therapies.
Mat has worked with clients in a number of settings including universities, schools, day-centres and charities. Mat specialises in autism, ADHD and other neurodiversity, as well as mental health concerns. Mat has worked with people that are experiencing anxiety, depression, OCD, trauma and PTSD, as well as relationship and identity concerns, and helping individuals and families to understand diagnoses.
Mat is an accredited member of the BACP.
(Age range: 12-25)
Shanell Jackson – Person-centred Psychotherapist
Shanell is a Person-Centred Psychotherapist. She is passionate about providing a warm, safe, compassionate, and down-to-earth space for young people to explore their emotions and difficulties.  She works hard to create a positive and collaborative relationship with her clients. She adapts therapy to best suit her client's needs and to help them feel as comfortable as they can throughout the process, including using principles of Transactional Analysis and Cognitive Behavioural Therapy (CBT) where appropriate. She places great emphasis on embracing individuality and using her own genuineness in her therapy sessions.  Shanell has particular experience of working with young people who are experiencing anxiety, panic attacks, low mood, self esteem issues, school related difficulties, academic pressures, family and relationship breakdowns, disordered eating, self injury, suicidal thoughts and gender identity issues.
 Shanell holds a BA (Hons) degree in Counselling and Psychotherapy and is a registered member of BACP. She has a range of experience working with young people in primary and secondary schools, in the community and FE settings. Shanell has worked with a diverse range of client groups including LGBTQ+ and Black and Minority Ethnic young people. She also has experience working with adults within the community. 
 Age range: 13-25
Neetu Missra – Play Therapist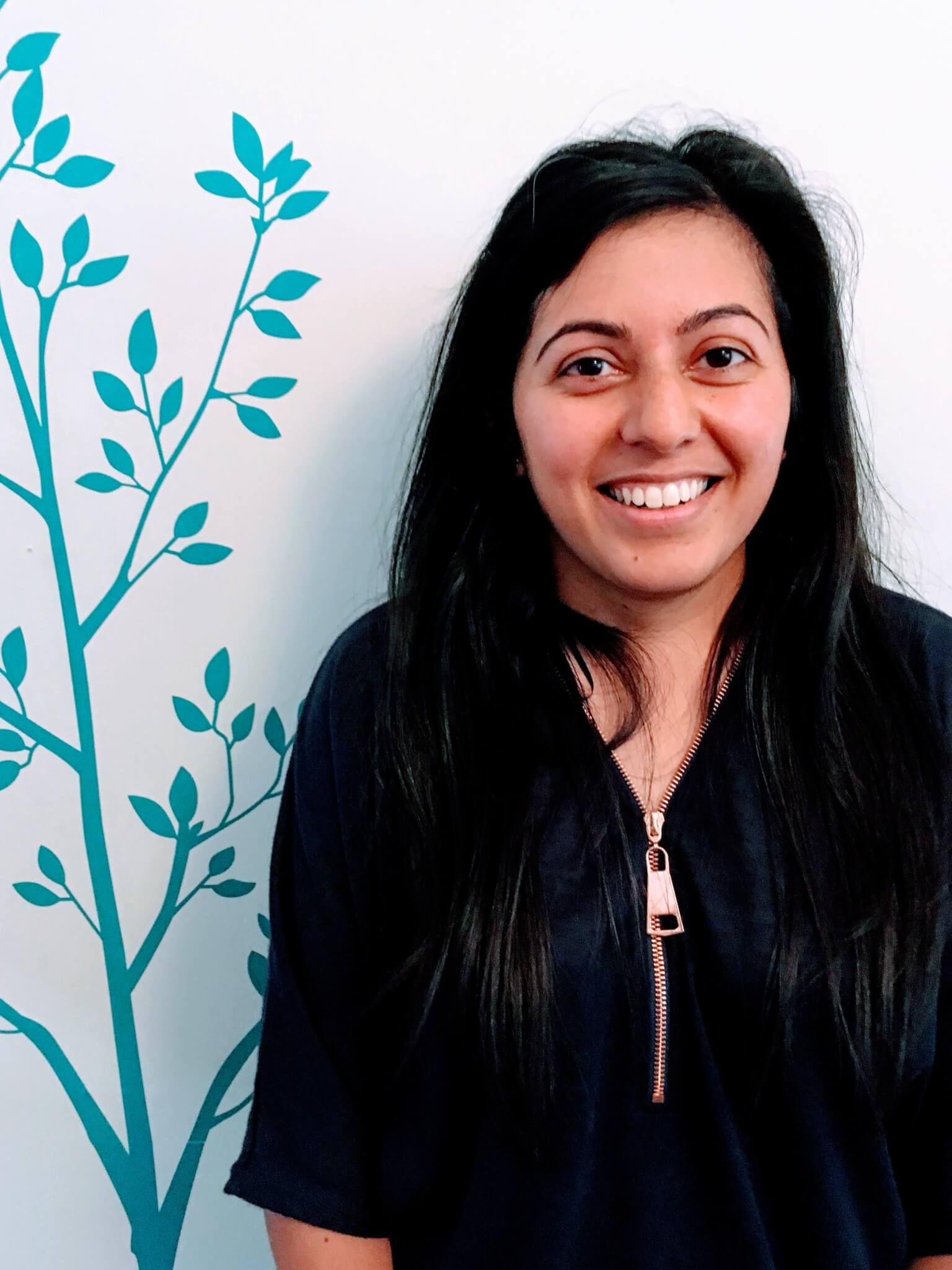 Neetu qualified as a BAPT Play Therapist in 2019, having completed her final year placement at the Apple Tree Centre. She uses a creative, child-led approach, supporting children to express and explore their difficult feelings and experiences while promoting self esteem and self control within the context of a warm and supportive therapeutic relationship.
Neetu has worked with children experiencing grief and loss, anxiety, low self esteem, behavioural and school-related issues, and communication difficulties.
Neetu is a full member of the British Association of Play Therapists (BAPT).
(Age range: 3-11)
Suzy Henry – Person Centred Counsellor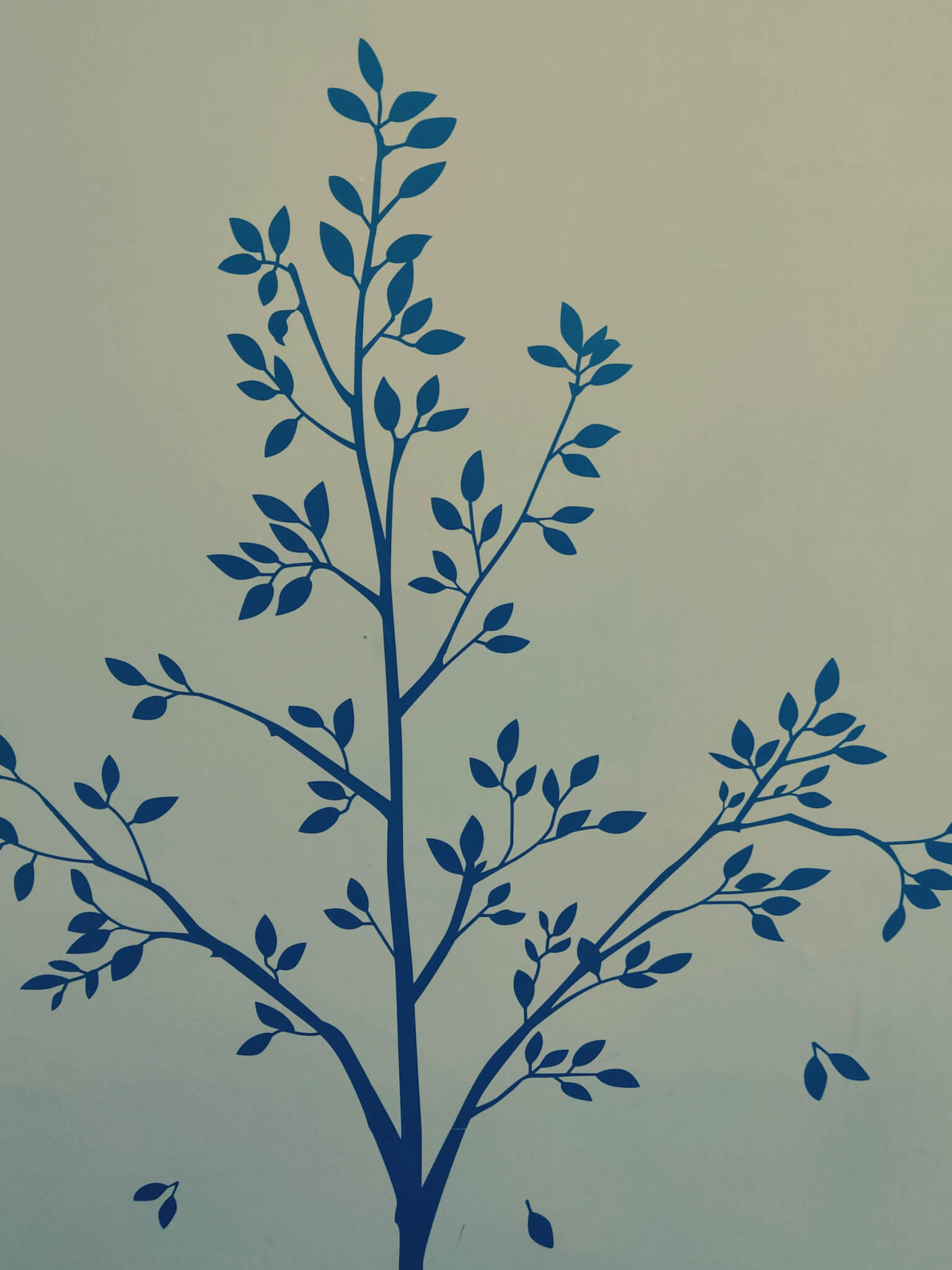 Suzy has worked as a Person-Centred Therapist since 2012 and strives to build empathic and genuine relationships with the young people she works with. Suzy's Person-Centred approach provides a relationship in which her clients can feel empowered and listened to as she offers an attentive, understanding, accepting and genuine space.
Suzy has experience of working with young people experiencing difficulties with anxiety, depression, low self image, alcohol and drug misuse, self injuring behaviour, suicidal thoughts, trauma, neglect, abuse, bullying, school refusal, early parenthood, autism and identity trauma. Growing up with a disfigurement, her own experiences inform her particular interest and specialism in the impact of discrimination towards people who are viewed as 'different'.
Suzy is a Co-Chair of the Person-Centred Association in the UK, a registered member of The National Counselling Society, and has had published several very well received chapters in recent psychotherapy texts dedicated to work within the diversity arena. Suzy chooses not to share images of herself online.
(Age range: 16-25)
Rachel Taylor – Integrative Psychotherapist/Counsellor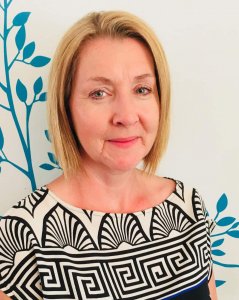 Rachel works using an integrated model of counselling. Rachel's approach to therapy is strongly influenced by the values and principles of both psychoanalytic relational and person-centred therapy.  She places great emphasis on providing individuals with a safe environment in which they can be empowered to explore their difficulties and realise unused resources.  Rachel uses various techniques including mindfulness based relaxation and trauma-based body awareness to help individuals with coping strategies and develop a positive sense of self and identity. Rachel is able to offer cognitive-behavioural based interventions, if appropriate, and can provide a creative environment in which to work therapeutically with all age groups.
For a number of years, she worked with individuals who had experienced early trauma or abuse and continuously develops her expertise in this area; including post-traumatic stress disorder, self-injury, risk-taking behaviour, feelings of shame and guilt, poor sense of self and identity and difficulties in maintaining close relationships.  During her clinical work, Rachel has been inspired by the body-psychotherapist and author Babette Rothschild and firmly believes that therapy should be flexible to the needs of the client. Rachel has also supported young people with eating disorders, anxiety, depression, suicidal feelings, low self-esteem, bereavement and the effects of domestic violence and bullying.
Rachel is a Registered and fully Accredited Member of MBACP.
(Age range: 11-25) Rachel is currently not taking on any new clients.