The Apple Tree Centre team includes our therapists (including our directors) and our centre manager.
You can read about our therapists by following this link.
Fred Langridge – Centre Manager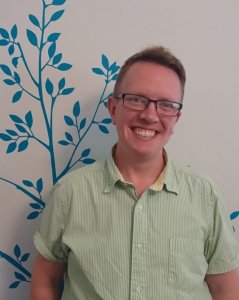 Fred joined the Apple Tree Centre as Centre Manager in 2019. His working background includes administration and IT in supported housing and charities, and diversity and inclusion advice.
At the Apple Tree Centre, Fred welcomes children, young people, families and other visitors to the centre; helps to identify appropriate therapists for individuals and families; manages our diaries and finances, and other administrative duties to help keep the centre running smoothly.